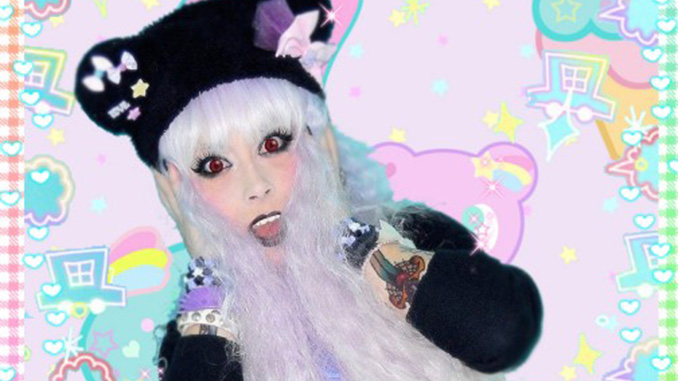 Utter the word "Goth" and images of pastels, and sparkles, and sugary sweet cookies and candies are probably not the first things to enter your mind. But then again, if you're a person who's well-versed on the  buffet of subcultures out there today, you may have noticed that styles such as Pastel Goth and Gothic Lolita succeed in blurring the lines between innocently cute and utterly creepy. Kawaii Goods is a made-to-order online shop based out of California and specializing in bold, bright, attention-grabbing pieces–think lots of bows, shimmer, glitter, and lace.
One of the things that sets Kawaii Goods apart from many other brands is the large selection of comfy skirts and dresses and pretty casualwear. While dressing Gothic Lolita can at times prove tedious–with petticoats, ornate layers, and delicate accessories–most of the pieces Kawaii Goods offers are simple in design. The focus is put on wardrobe staples such as skater skirts, crop tops, stretchy tank dresses, and leggings, all with detailed prints and themes. You can also find some charmingly uncommon items such as frilly Lolita baseball caps.
One of the cutest lines is the "Candy Cemetery" clothing and accessory line, featuring Halloween cookie hairclips and heart-warmingly cheerful ghosts and candy corn. The brand releases new lines on a frequent basis, and if you follow Kawaii Goods on Facebook, you can stay up-to-date as to when pre-orders are available.
To find out more, check out kawaiigoods.com. There you'll find a large variety of styles and sizes to add a blast of bright color to your wardrobe.