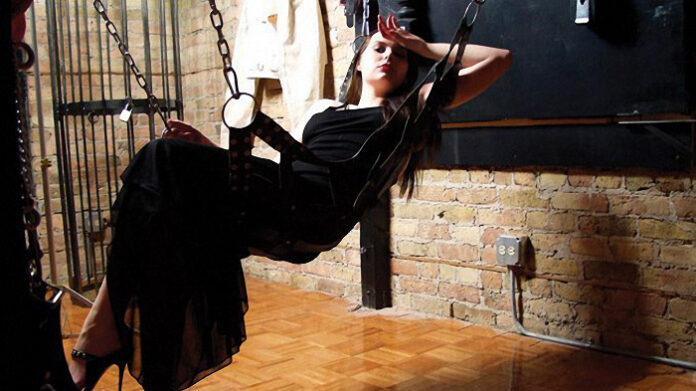 It's a safety net of some sort, a "must have" that goes hand in hand with elegance and class. Just like a pair of jeans and a t-shirt, it's what a woman often reaches for when she wants to feel comfortable yet fashionable and classic, all at the same time.
Every revolution has a beginning as does this one. Back in the mid 20's black was worn to only funerals and for mourning purposes, and never ever during the day. It was a strict and serious unwritten rule that was followed, quite religiously, for years on end and never questioned. But as we all know in the fashion industry, change is always around the corner and no sooner said than done this particular item became just as popular as the Ford car- the black Cadillac of the runways.
It was the infamous Coco Chanel who is responsible for this amazing and ongoing phenomenon. She turned the tables of mourning and transformed the world below into Parisian Chic. She changed the world of fashion by ignoring criticism and skepticism. She designed garments that were comfortable and classic but also sophisticated and modern. Her rebellion against the mainstream soon blossomed into her trademark and her designs began turning heads. Coco Chanel's designs were the building blocks of early feminism that quickly made headway for many designers to follow years later. She made a mark in history with her story, and the story kept repeating itself but also changing along the way.
The little black dress rode the wave for many years and kept on going, changing and evolving as the years passed by. It was worn and adorned by just about every age group and social class, making its way into more and more women's wardrobes. Women everywhere jumped on the bandwagon and soon started to sew their own versions. Hemlines dropped along with necklines. Bias cut was born and surrealism sneaked its way into the design industry. Collars changed as did closures.
Seam lines shifted and fabrics drifted from silk chiffon to rayons and wools. Styles swayed from heavily embellished to simple and sweet. Spring, summer, winter, fall all took on appropriate versions to suit the seasons, and every season the designs where different from the last. Popularity grew and the prices began to drop and before we knew it the little black dress became available to the public by being offered in a wide variety of shops. Once exclusively couture, this "off the rack" item was now the thing to wear and a must have for just about every lady throughout the entire world.
By the time the 1950's and 1960's rolled around, pop culture began to play a huge roll in fashion as did technology. Pop art was low cost, mass produced, affordable, glamorous, fun, witty and most of all, popular and appreciated by everyone. It was a big business that was quickly taking over the world and started to put an end to couture by replacing it with high end ready-to-wear garments that were now available to the public. It was during this time that many of the couture houses began to design for chain stores and manufactures, mainly for financial reasons. If they wanted to survive as designers they had to make sales, and making sales meant lowering the cost. Mass production was now taking over the world of design and couture was quickly becoming a thing of the past. Rock 'n roll soon began to play a huge role and influence in fashion and did so for many years to come.
Musicians began setting trends all over the world and the music industry began to influence designers as well. The 70's brought us punk and Goth and the two were aimed to shock, and shock they did. The little black dress began to be torn and adorned with odd objects such as zippers and safety pins. Softness was now hardened by crazy concoctions of various fabrics such as fishnet and lace. DIY was flooding the underground scene where skin was shown through slashes and holes. Women began to personalize their dresses with their own special touch, wearing their dresses how they wanted to no matter how excessive or understated.
Quickly the 80's emerged and the little black dress became even more bold and extreme. Shoulder pads were added to just about everything and silhouettes were exaggerated and overemphasized. Just about every fabric and every fiber was now being incorporated into this garment. Large over sized t-shirts were now being worn as dresses and layers were everywhere. Unisex was taking over the fashion world and androgyny was being appreciated. Ladies began mimicking actresses and musicians, applying famous looks to their own.
The 90's music influenced the fashion industry like no other decade. Slip dresses slithered from beneath and began to be worn as everyday clothing. Grunge was taking over and suddenly thrift stores were more popular than ever before. Just about every young individual who favored this music and movement was now picking up a pair of scissors, a needle, and thread and were customizing their own dresses. Street fashion was popular world-wide and it began showing up on the runways. Designers quickly took notice and began to design and produce dresses hoping they would sell, and sell they did. Prices ranged from moderate to massive. Babydoll dresses were selling like mad and slip dresses were the new thing. At first it was criticized, but quickly the opinions changed and Kinder Whore and Gothic Lolita became the new thing which brings us to the present day.
The little black dress has made its mark in history and keeps on changing, and will probably continue to do so. We can't quite seem to get rid of it and there is a reason for that. The little black dress is every woman's savior- it's what she often reaches for in the end.